This rustic arbour provides a charming entrance to the beach while creating a clear distinction between two spaces.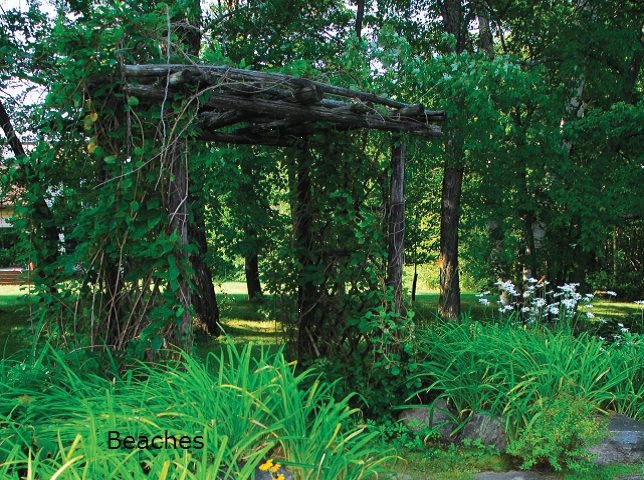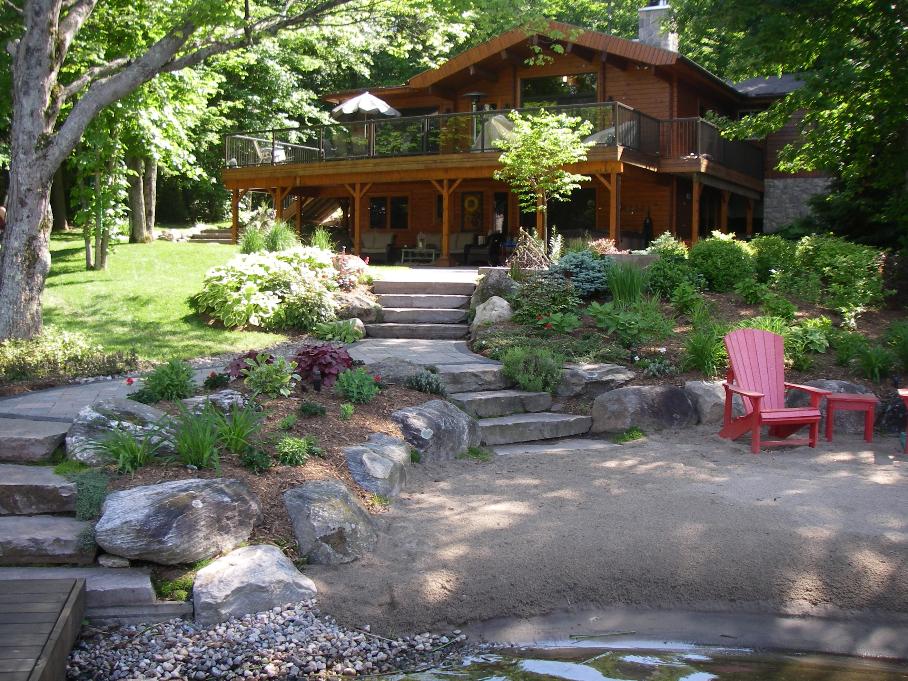 Natural and enduring this landscape design is easy to maintain and even easier to enjoy.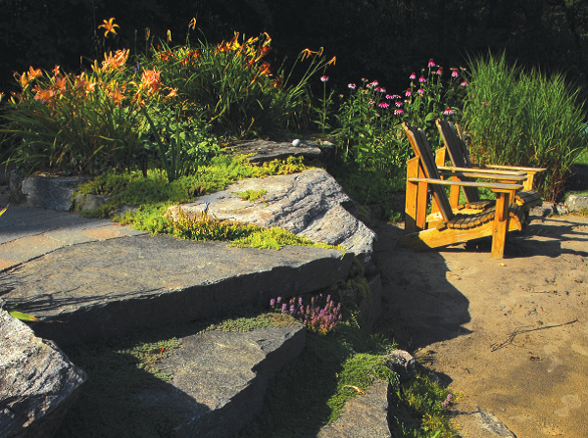 The view from this lake is as beautiful as the one from the beach. The extensive array of perennials will continue to frame this seating area for years to come.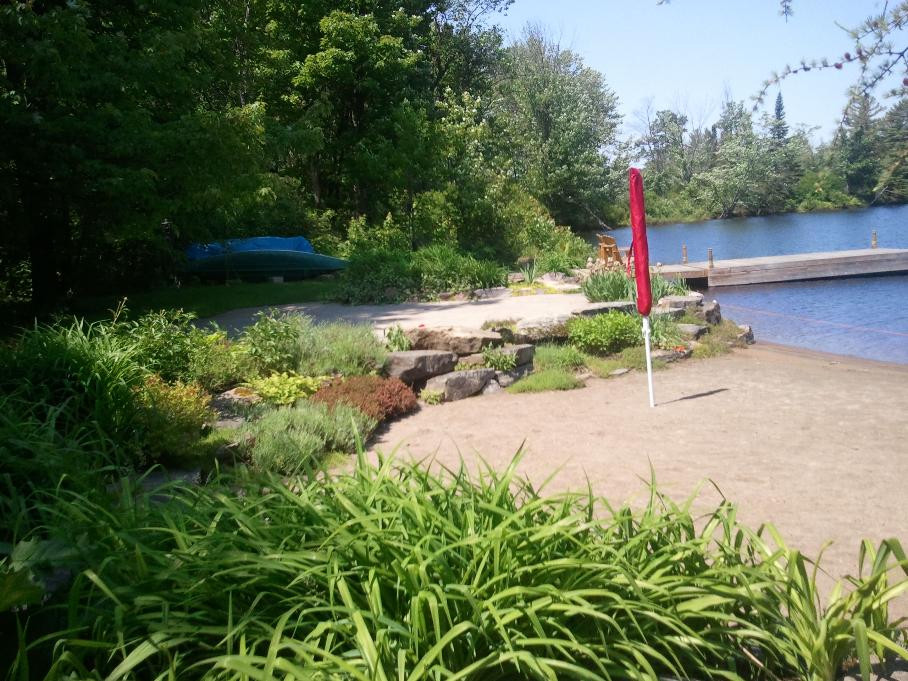 No better place to soak up the sun while waiting for your friends to dock.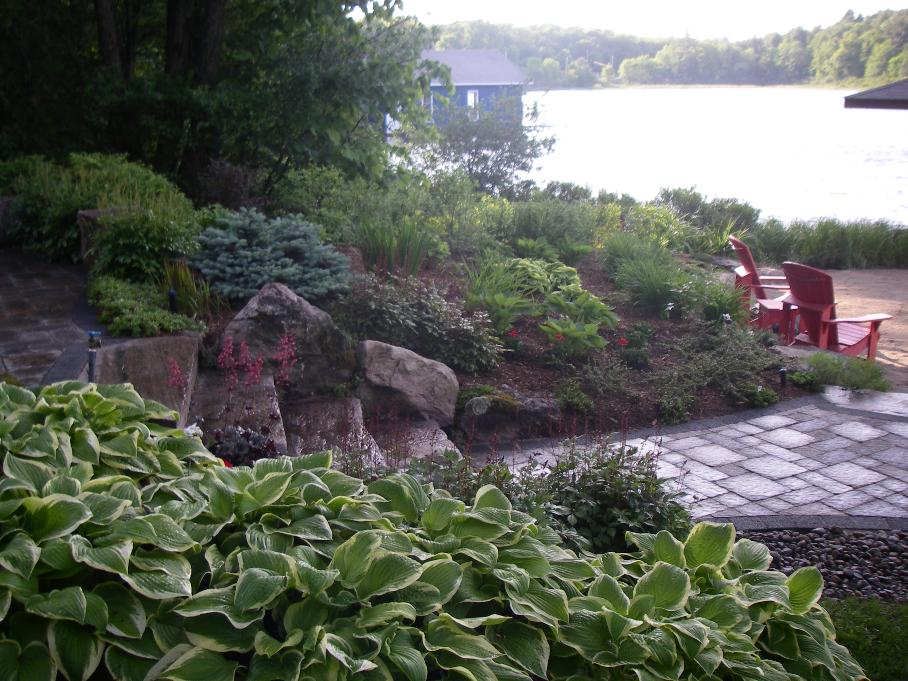 Unilock pathways blend seamlessly with the granite steps and welcoming beach.