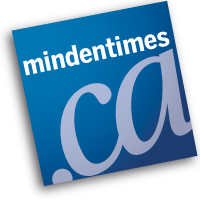 County stepped up for Minden
Tuesday, August 6, 2013 4:24:30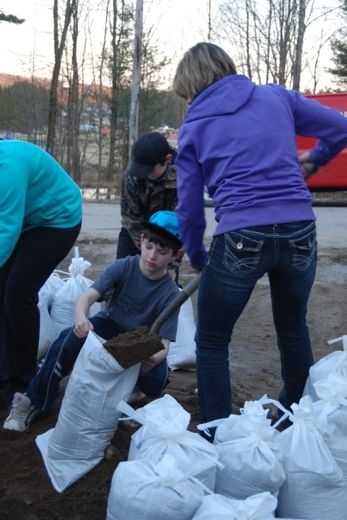 To the Editor,
Now that the "rain event" flood of April is past, we can reflect on the assistance of our friends and neighbours.
Two such are Cory Bennett, one of our local hospital RNs, and her partner Steve Good, of Good Earth Landscaping in Eagle Lake.
For two consecutive days in April Cory made lunches for the volunteers who were filling sandbags at Minden Hills's Fleming Road garage. She got the food donated by Eagle Lake Food Town, Haliburton Foodland, Todd's Independent in Haliburton, Easton's Valumart in Minden, Dollo's Foodland in Minden, Piers BBQ House and Haliburton Hardware. Mrs. Lenore Prentice also baked many items and donated them to Cory's kitchen.
Steve donated equipment along with his staff and friends to fill those sandbags. Long days, hard work, lovingly given.
Then, in a true example of good corporate citizenship, Canadian Tire donated huge cleanup packages for anyone who needed them – and lots of folks did.
In no way is this to discount the numerous other individuals, businesses and service organizations who have and continue to aid those affected. It's just a personal reflection.
On behalf of all of us, we humbly thank you for your humanity.
Dwight Thomas
Minden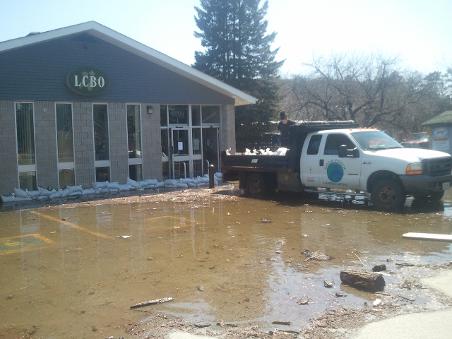 Pitching in! Good Earth with our crew & friends was able to help our neighbours during the Minden flood. In addition to sandbagging efforts Good Earth in conjunction with our community partners was able to feed over 200 volunteers in 2 days.
Not a day goes by that we don't think about our Minden friends (old & new) and the struggles that they faced and how grateful we were to have the privilege to work beside them.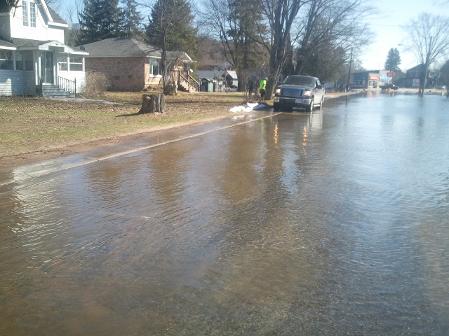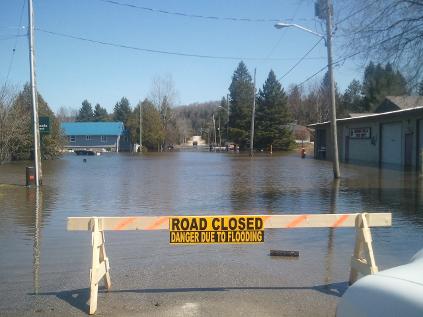 On the plus side what we did see was the depth of kindness and generosity that Haliburton County is known for first hand. But we can all do without ever seeing this sign again!