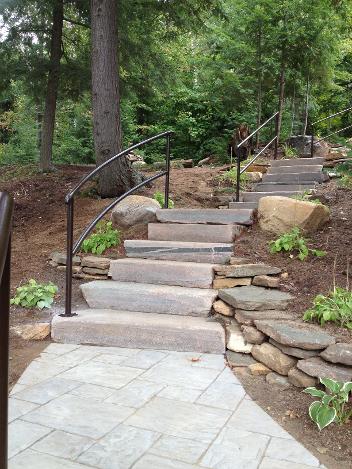 These photos are views of a granite stair case blended with a Unilock patio & landings to accommodate the steep terrain of this waterfront property. Unable to access their dock area for years related to physical limitations these happy customers can now enjoy their cottage as they had years before. The addition of custom railings created the safety and stability needed to enable these cottagers to continue to enjoy their retirement as planned.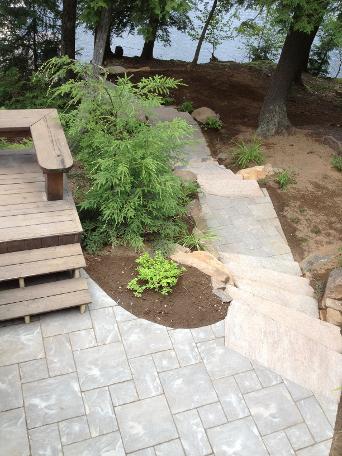 This wooden staircase descends through extensive perennial plantings in terraced retaining walls (another Good Earth project). Lighting the way allows for safe use and provides illumination to continue enjoying these gardens well after the sun has set.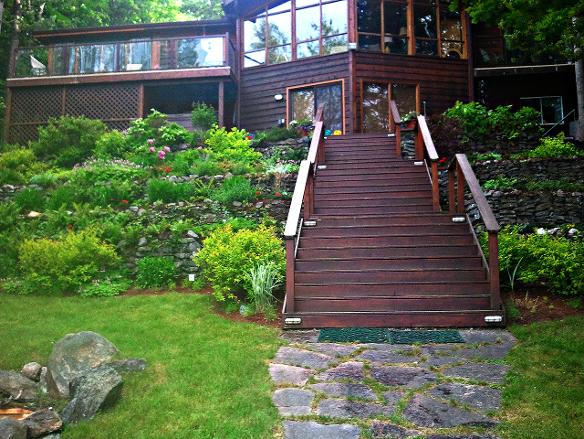 This lovely decent to the water blends in with mother nature. Framed by indigenous plant species these steps almost appear to have simply occurred naturally.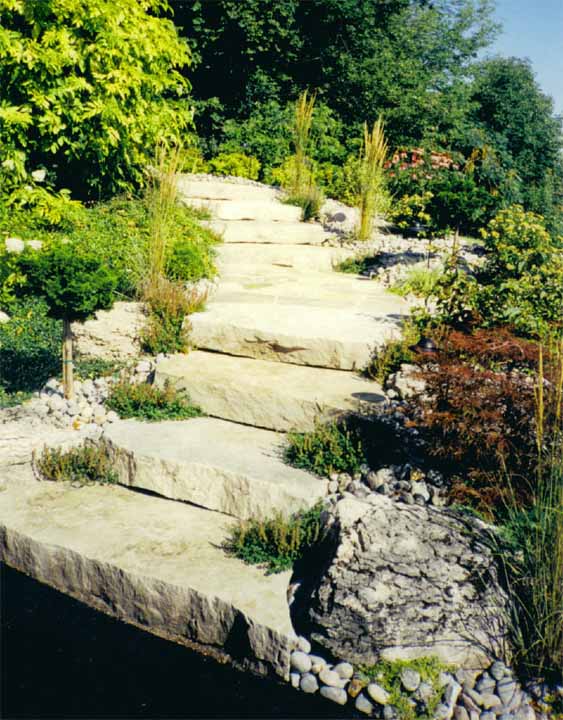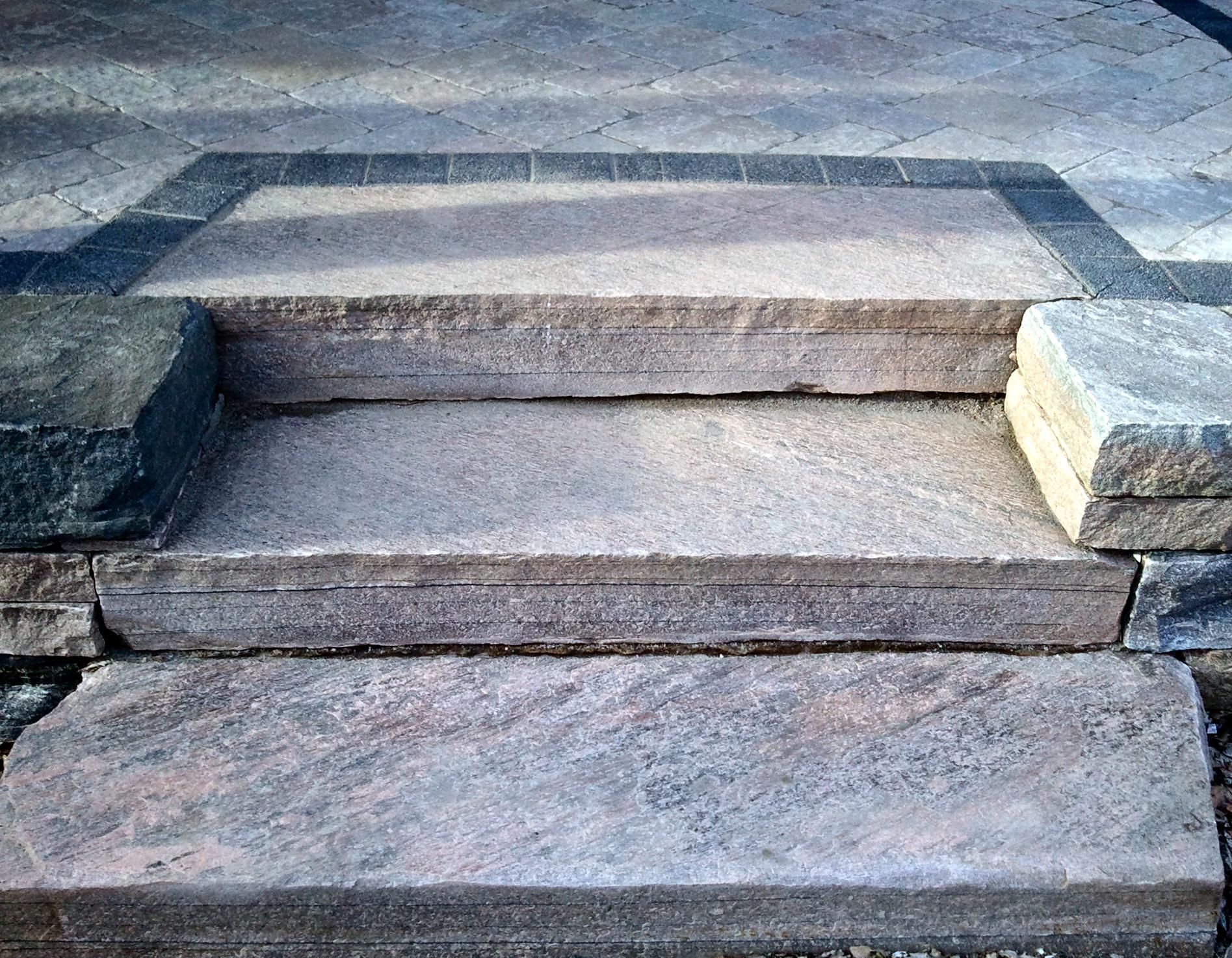 Granite steps embedded into a stone wall that encases a
Unilock
porch. An intrinsic element of this strikingly beautiful project. Unique and inspired this home stands out from any other.
Zone specific plantings soften these rustic steps joined by a Unilock walk way. A new installation blending into the natural landscape.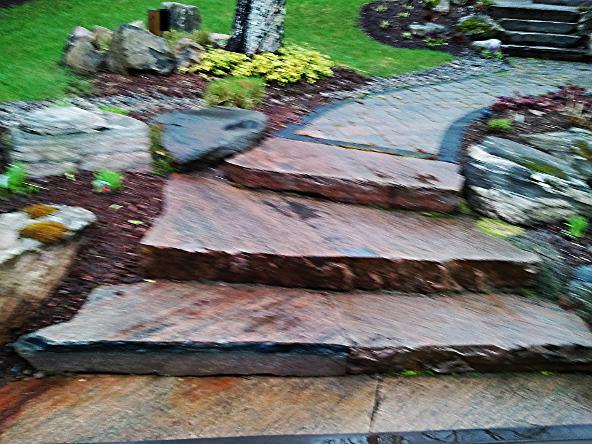 These stone steps make a natural descent through this pretty English garden.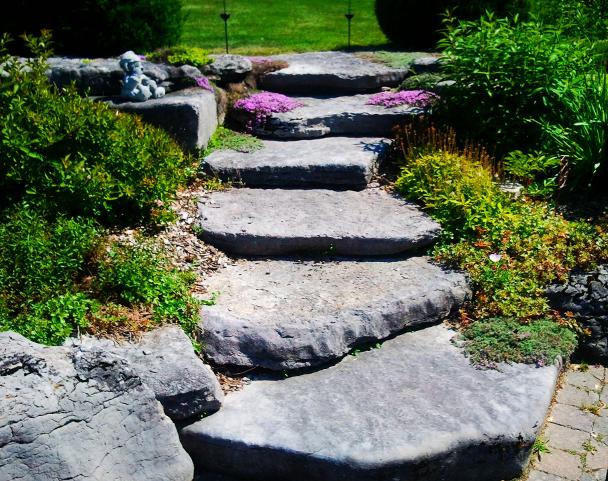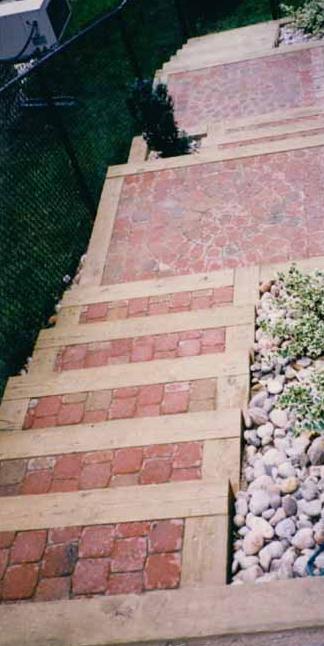 A step for every style. These timber framed interlocking brick steps are a perfect compliment to this town house.
Creating projects that unite granite steps with Unilock products is an art unto itself and a Good Earth speciality.