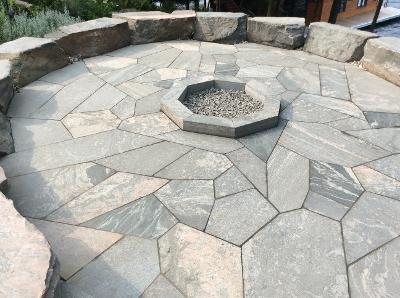 An exquisite gathering place awaits the chill of the night air and the invitation of the setting sun. This is where marshmallows are toasted and memories are made.
Nothing says cottage life like a fire pit. This stunning addition to the Muskoka landscape brings family, friends and tradition together.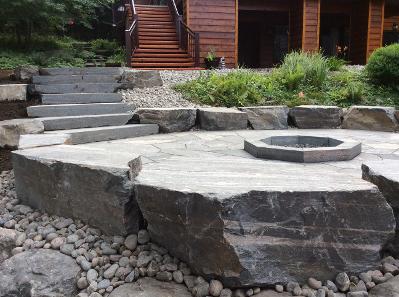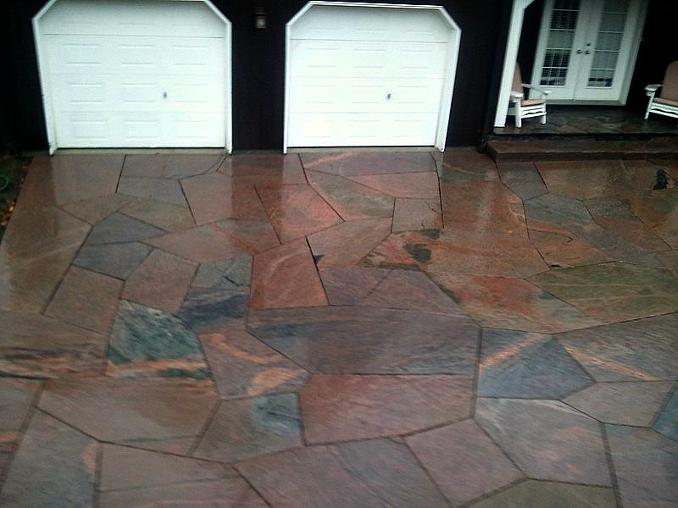 The ultimate in luxury! This stunning flagstone driveway is a jewel in the crown of this exquisite property. With stones as much as 30 square feet this challenging project was exactly right for Good Earth.
In a more rustic design, this patio blends into the forest and provides a perfect outdoor gallery to display garden art and planters.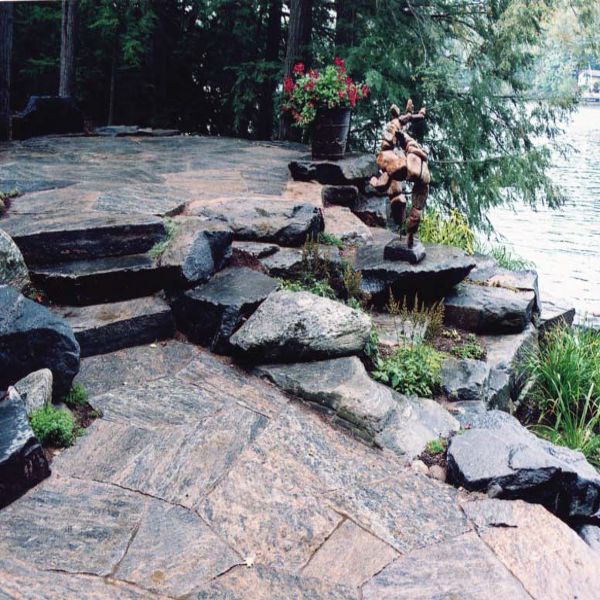 Inspired by nature this flagstone patio gives the impression of a tortoise shell.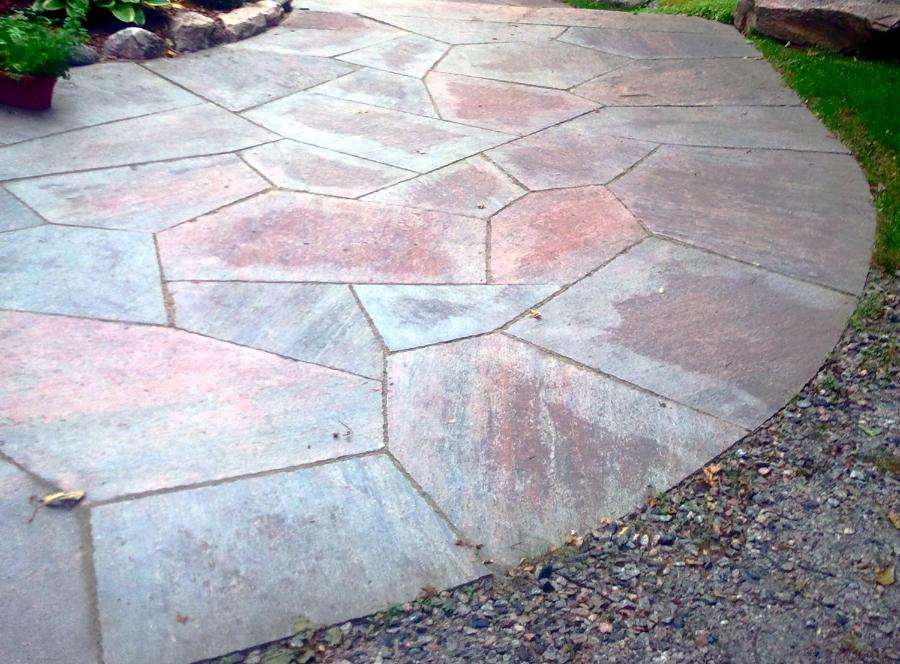 Landscaping is quite a bit more than dirt & rocks and this project is no exception. Joining a wooden staircase with stone steps is a great way to blend your cottage in with the surrounding natural beauty. This island retreat is perfectly complimented by zone specific low maintenance plantings and spacious flagstone patios.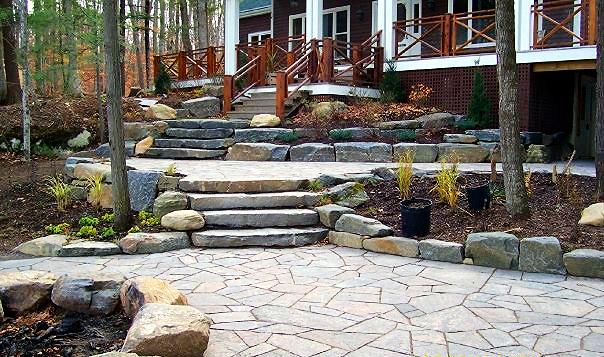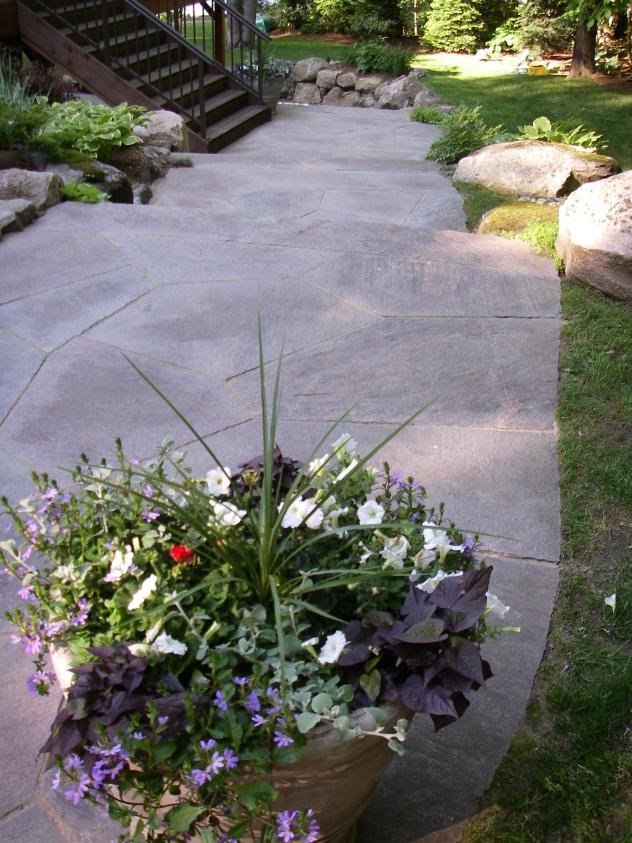 Oversized flagstone steps allow for a leisurely descent through lush and low maintenance perennial gardens interspersed with planters of complimentary annuals to complete the setting.
Blending the old with the new. A client's existing patio on the right with the addition of a seamless expansion on the left. The addition of flagstone steps and maintaining the integrity of the existing retaining wall while challenging, is just the type of craftsmanship and engineering that Good Earth pride's it's self in.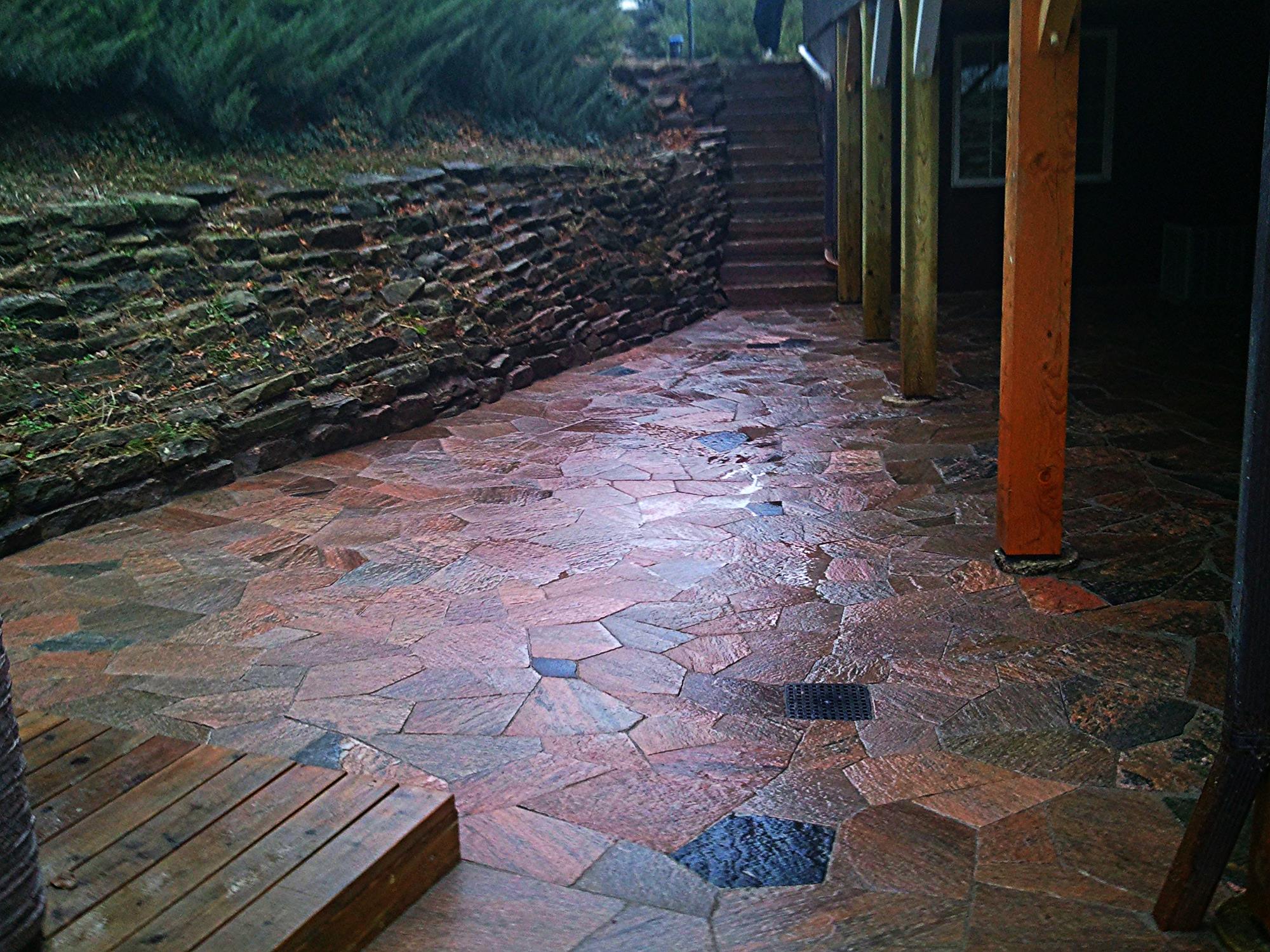 This project seamlessly joins the deck stairs with the flagstone patio and adjoining granite stairs descending to the beach. The construction techniques that Steve employs in his flagstone work prevents plant materials from taking root, which would cause movement in the stairs and patio over time. It is this attention to detail that provides our customers with decades of enjoyment and a minimum of maintenance.