If you dream of retiring to your own piece of paradise you're not alone. However, with age or disability access becomes more of
a concern. At Good Earth we realize just how important dreams are. To be able to safely and securely retire to your cottage and
still be able to take advantage of all the features your property has to offer requires planning. Below are some examples of how
we make accessibility a reality.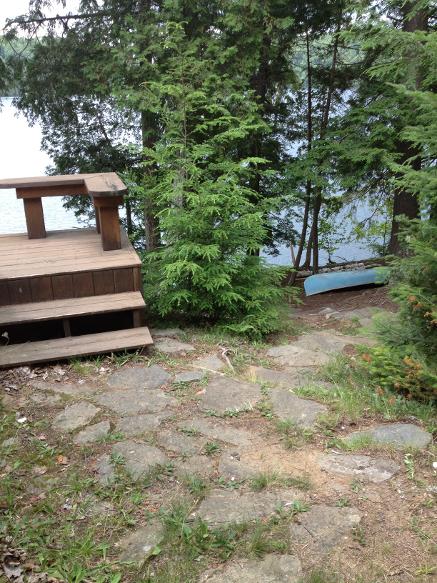 These before photos clearly demonstrate the difficulties that a property can pose. This once acceptable pathway to the water below had become such a hazard, that a cottage once enjoyed by generations together had now excluded a very big part of the family from a favoured activity. These clients had all but given up on the idea of enjoying their waterfront again.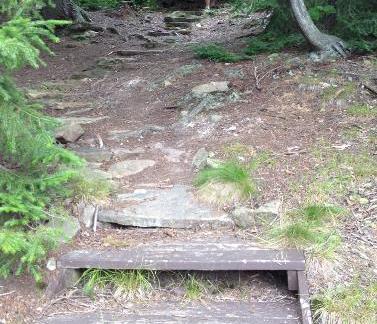 These photos are a classic example of challenges to accessability.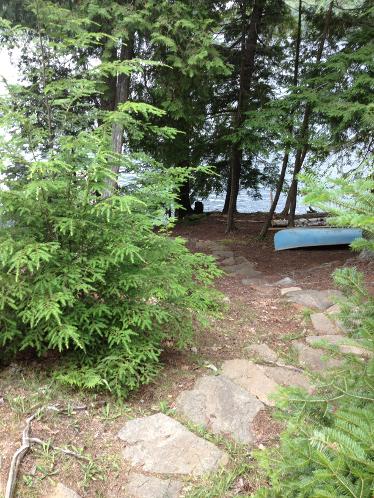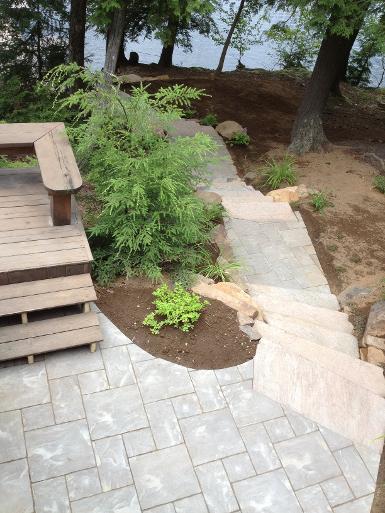 The new view from above. A combination of Unilock (Thornbury paver) and granite steps has made an impossible trek both safe and beautiful for this pair of retirees. Custom railings expertly installed and secured (as seen in the adjacent photo) completed the project.
This steep descent to the dock had not been possible for these clients in years. With new steps and secure railings this water front can again be enjoyed by the entire family.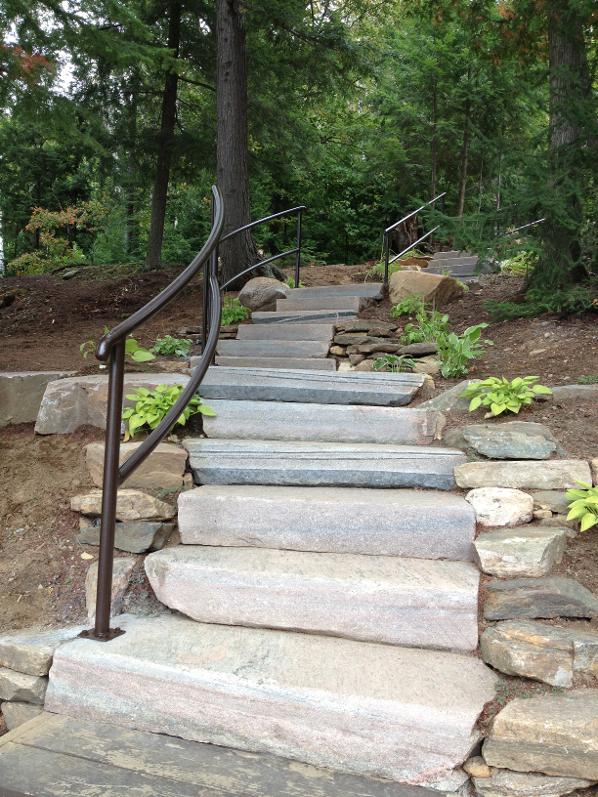 In this final view from the dock all 4 tiers of stairs and railings are visible and the once treacherous goat path is no more. In it's place a leisurely descent through new perennial beds to a much loved waterfront.