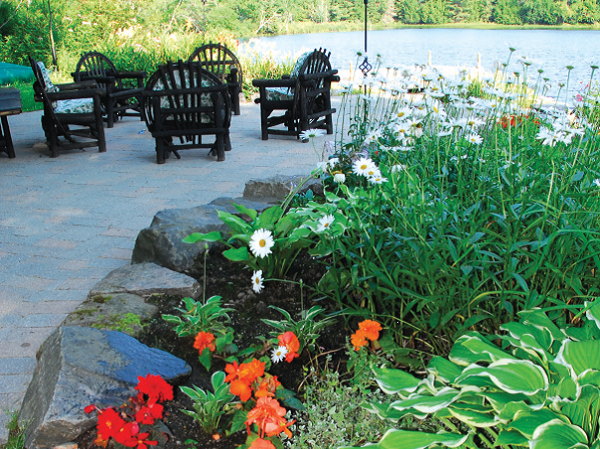 This beach side patio is perfectly framed by an assortment of perennials mingled with a few colourful annuals. The addition of annuals allows you to change your palate year after year while keeping a constant background of low maintenance perennials.

The use of edge restraint, filter cloth and bark mulch will keep this garden both contained and virtually weed free. Varying the border provides more interest particularly when a garden spans as much length as this one.
Like the robin returning in the spring this pretty English garden returns every year better than ever. Creeping thyme softens the edges of an already natural hardscape. With little effort this look will age like a fine wine and endure for decades.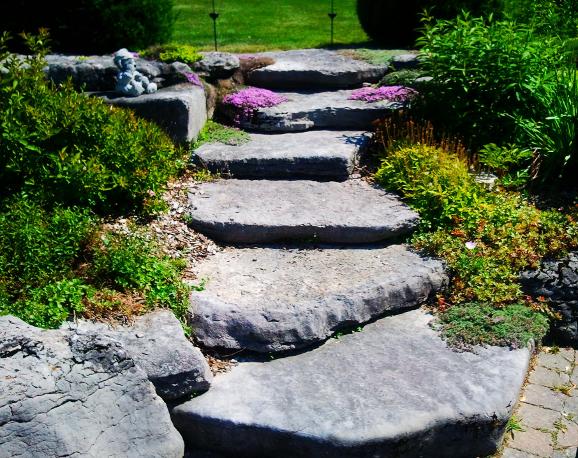 This perennial garden is designed to flower all season. While small, this garden enhances curb appeal and provides fresh cuttings for flower arrangements from spring to fall.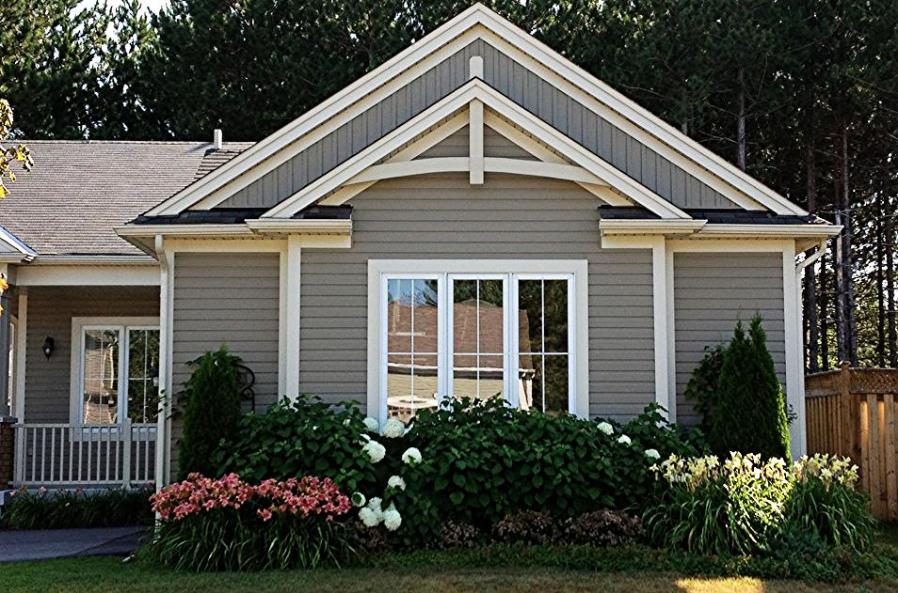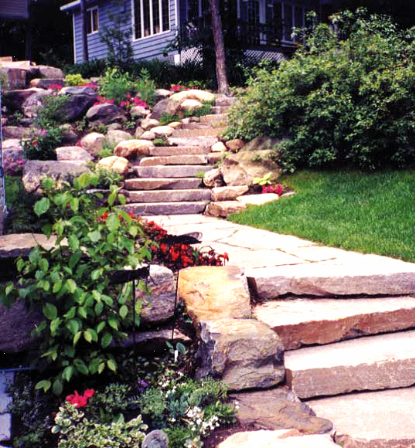 Low maintenance gardens are a joy all season. Zone specific perennials in beds covered with landscape cloth & mulch keep weeding to a minimum and retain moisture. Less maintenance means more summer fun!
From rustic to formal when it comes to gardens Good Earth does it all.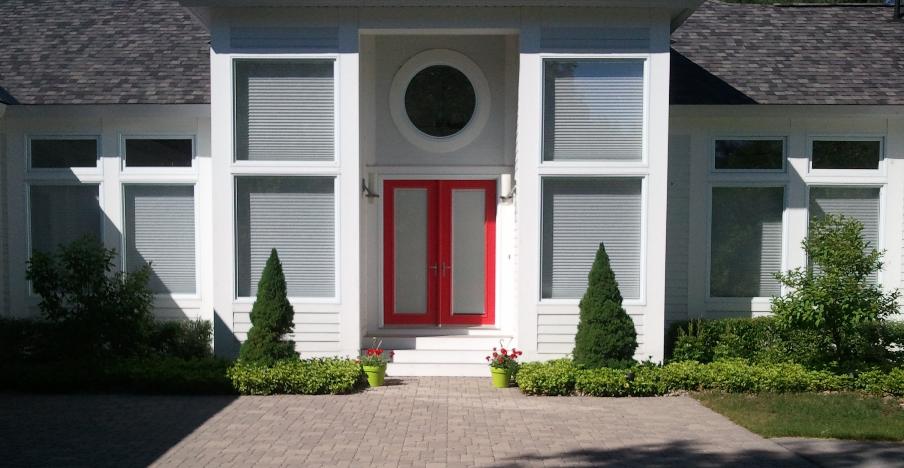 No space too small for a perennial garden. Low maintenance and lush, hostas provide years of beauty and texture, which both compliment the space and soften the lines.