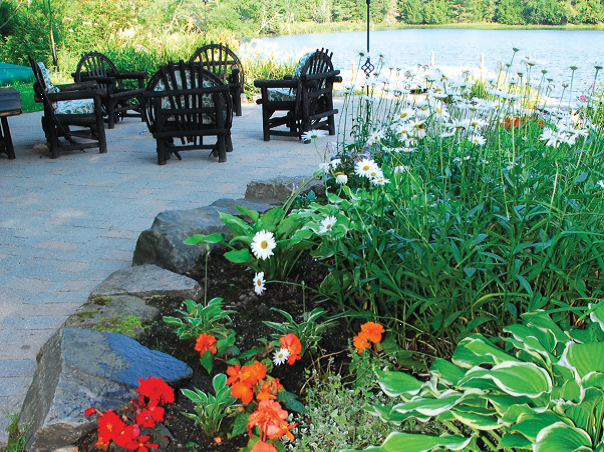 Surrounded by a blend of annual and perennial plantings this patio is a lovely stop on your way to the beach and a peaceful spot to enjoy the company of family and friends.
Patio, beach, fire pit, walkways, this project has it all. There's something for everyone at this inviting retreat.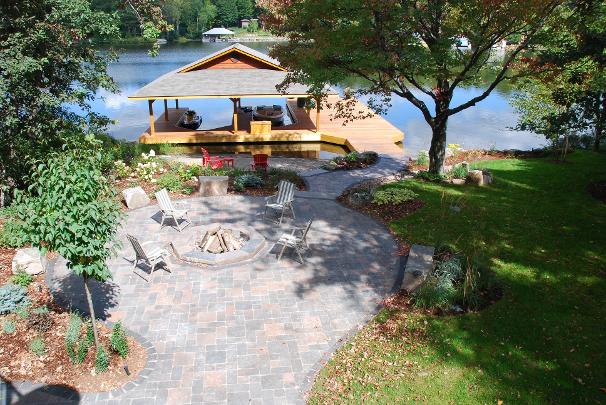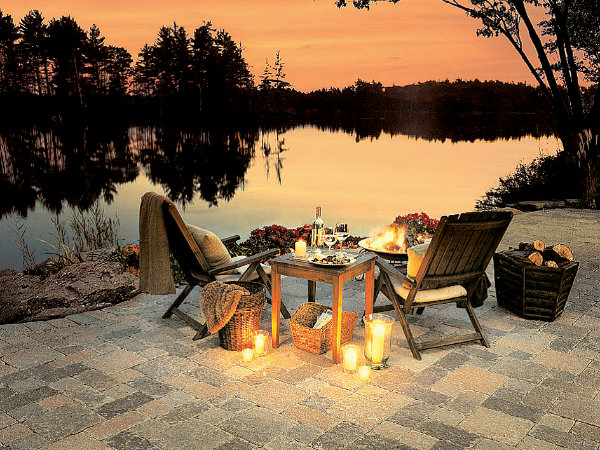 What could be better than ending your day at this cozy waterside retreat? We'll build the patio. You bring the romance.
Opening this garden gate leads you into a charming private oasis. Small spaces can be challenging so maximizing function is essential. As the years go by the tree surrounded by a cozy bench will grow to decrease the view of surrounding properties while creating a lovely shaded respite from the urban surroundings.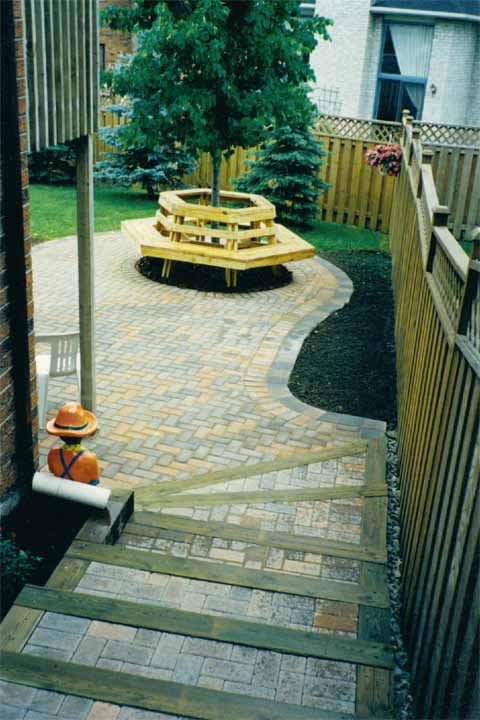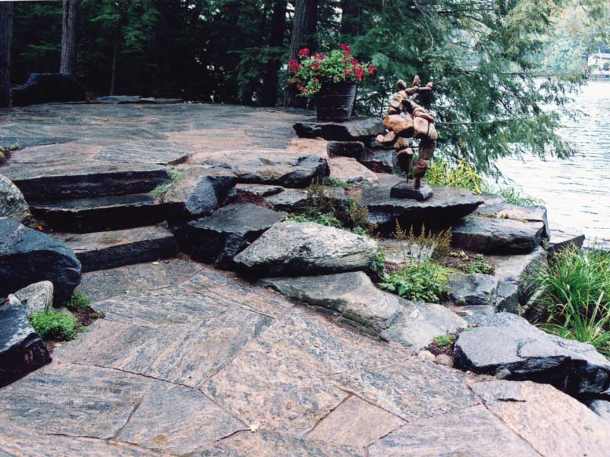 Blending multiple patios with natural granite steps allows for a comfortable and luxurious descent to the shore line.
Just out the back door this cozy elevated patio is the perfect spot for your morning coffee or afternoon read. Perennial beds soften the edges and an iron fence keeps it both private and safe from the drop off beside.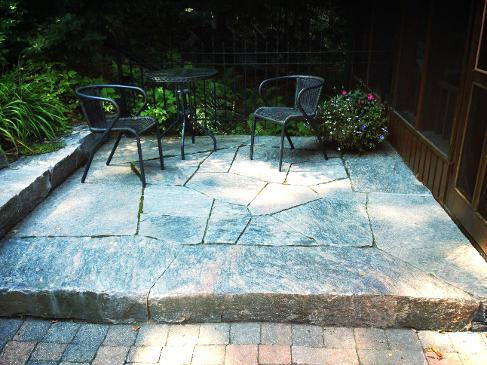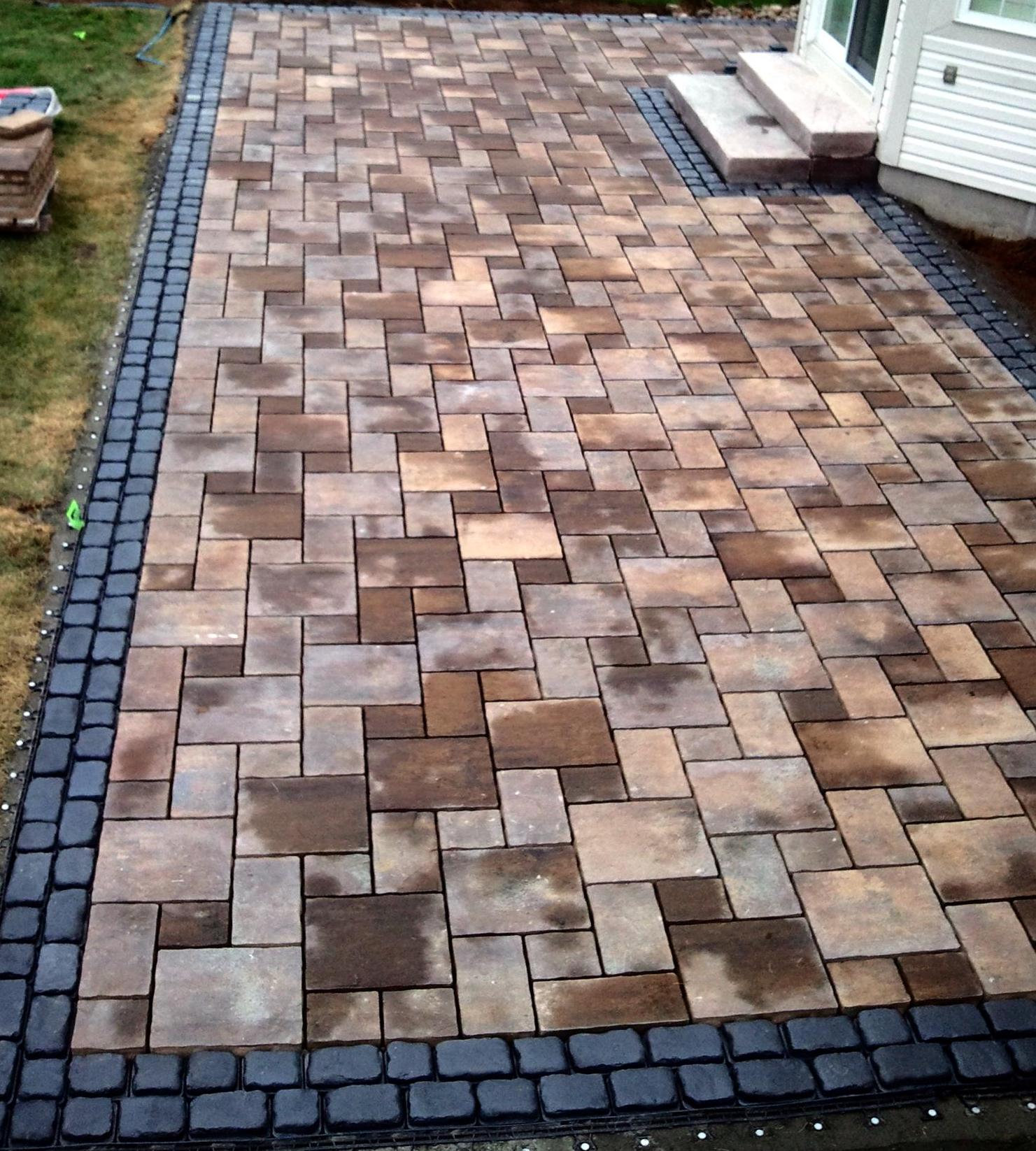 The Unilock cobble stone ribbon framing this lasting low maintenance patio makes it picture perfect.
Less to be done & more summer fun! In place of the annual chore of power washing, scraping, staining & replacing rotting deck boards these happy customers have eliminated it all with this low maintenance Unilock patio. The addition of a screen gazebo allows for a bug free zone in which to both play and dine.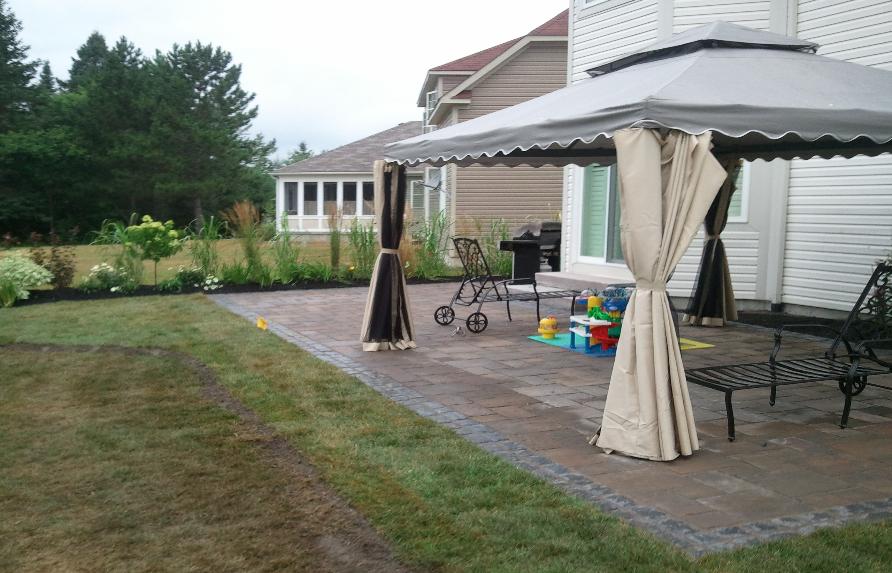 Good Earth's philosophy of design inspired by nature is evident in these tortoise shell patterned flagstone patios.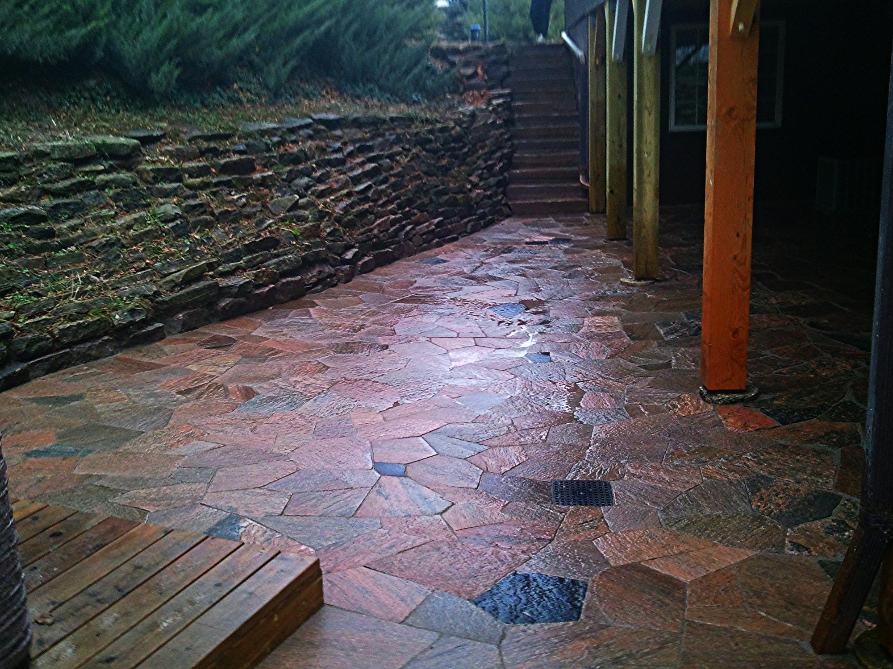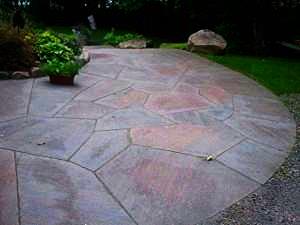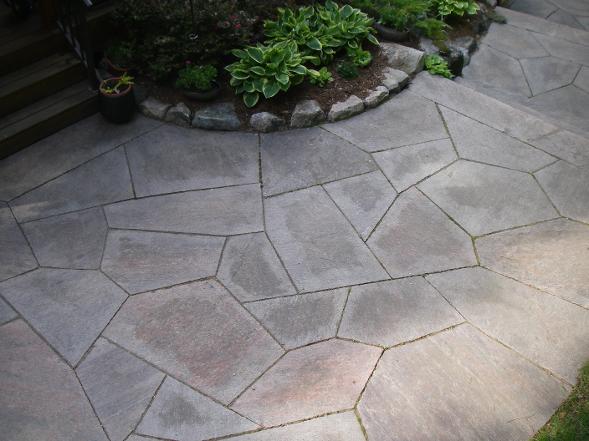 Transitioning from wooden deck to patio to steps is always a challenge. At Good Earth challenge is our speciality.