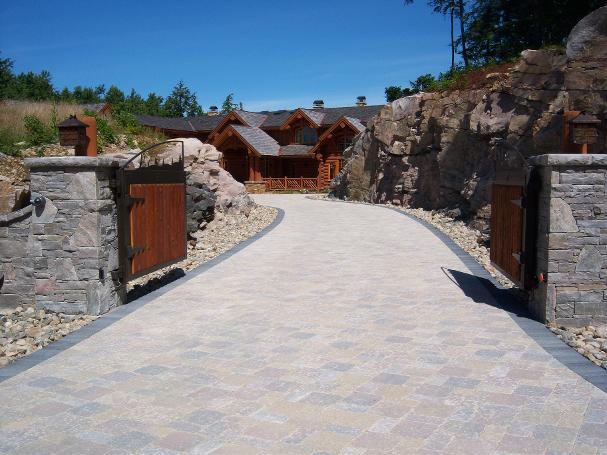 Elegant and stately, this driveway blends into the natural landscape while complimenting the architectural features of this stunning estate.
Sealing finishes the project making this driveway picture perfect and a finalist in the 2008 Unilock awards!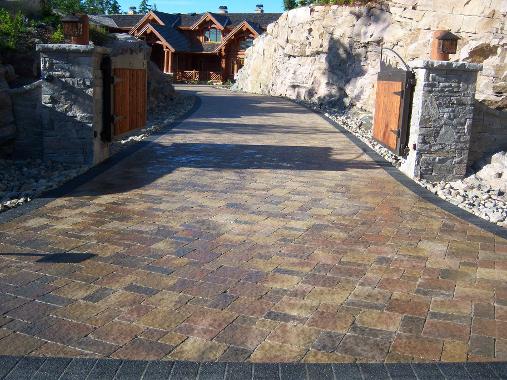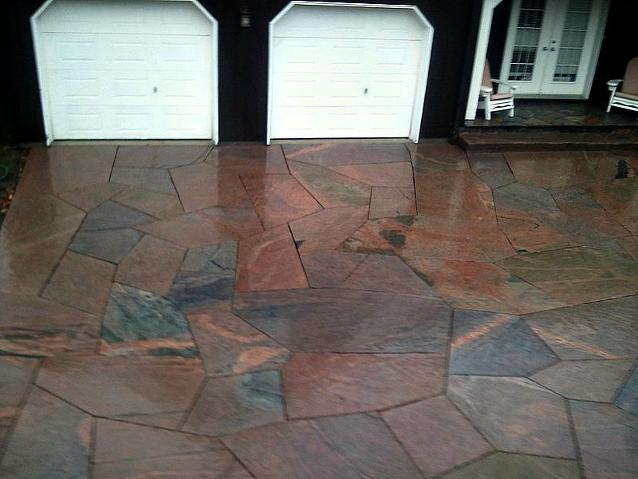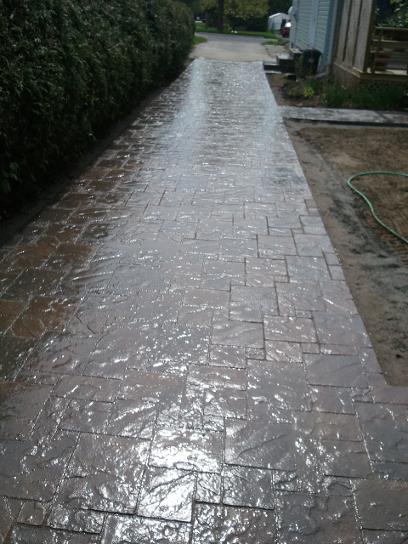 Small spaces can make a large impact. This driveway presented a few challenges, but working in the confines of the available space Good Earth provided this customer with exactly what they had in mind. Selection of the correct Unilock product and an Authorized Unilock Contractor will make your project remain as good as new for years to come.
The ultimate in luxury! This stunning flagstone driveway is a jewel in the crown of this exquisite property. With stones as much as 30 square feet this challenging project was exactly right for Good Earth.