Before and after: this rickety trail of patio stones has been replaced by a beautiful installation of Unilock's Beacon Hill Flagstone. Once sealed the stone gives the impression of real flagstone at an interlocking stone price!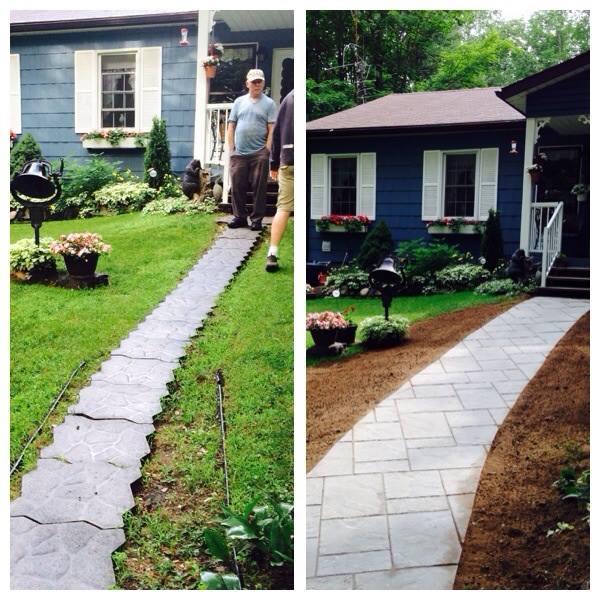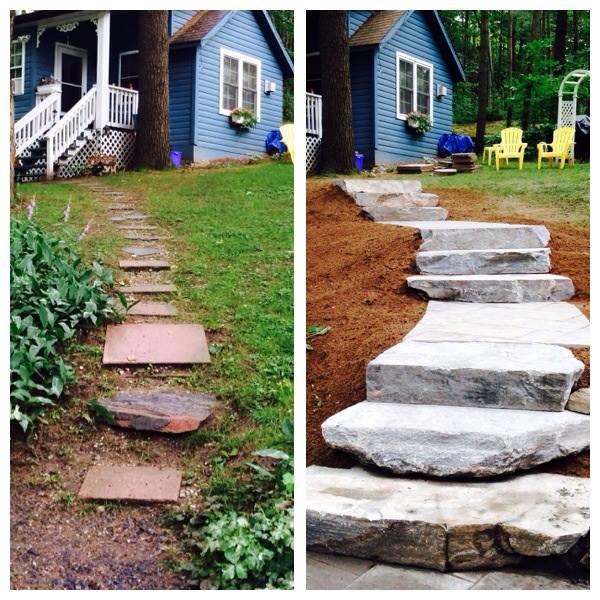 The same project had an even more treacherous trail leading up the side of the property. An installation of granite steps interspersed with Unilock's Beacon Hill Flagstone
landings creates a pathway that is natural in appearance, safe and beautiful. Quite a transition!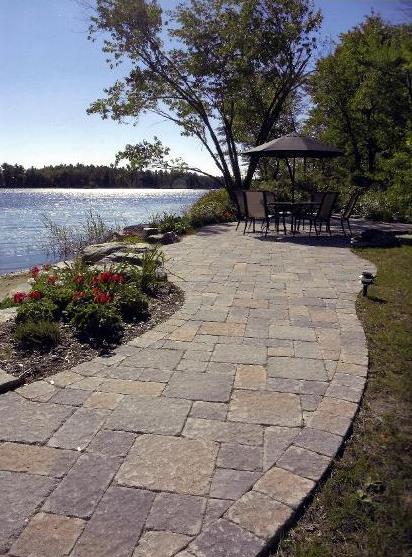 This inviting lakeside walkway was a finalist in the annual Unilock awards in 2005. The use of this tumbled paver (Unilock's Brussels Block) in a mixture of sizes and colours, provides a more rustic path to this private oasis.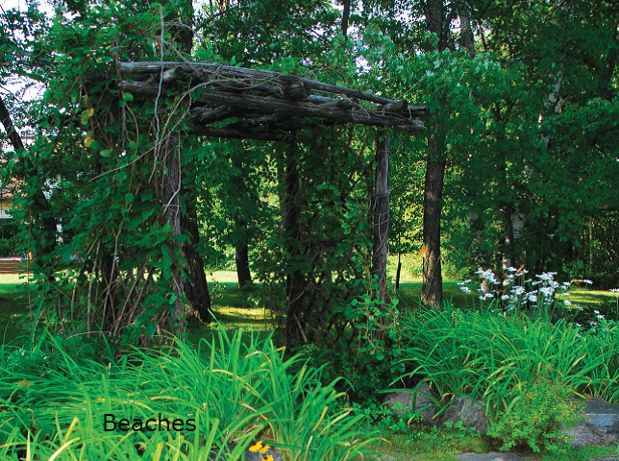 This rustic arbour provides a charming entrance to the beach while creating a clear distinction between two spaces.
This Unilock pathway (of Brussels Block) blends into the naturally well worn forest trail to the hammock.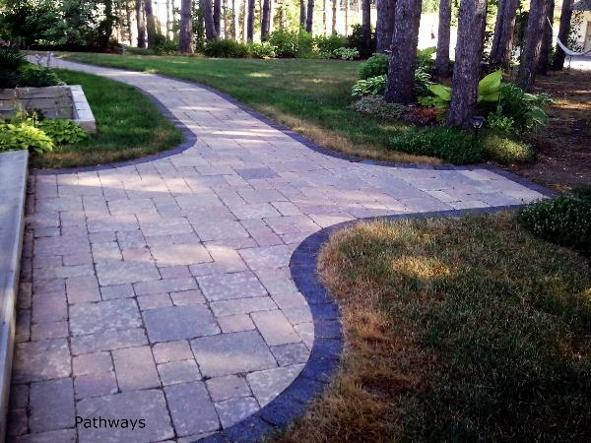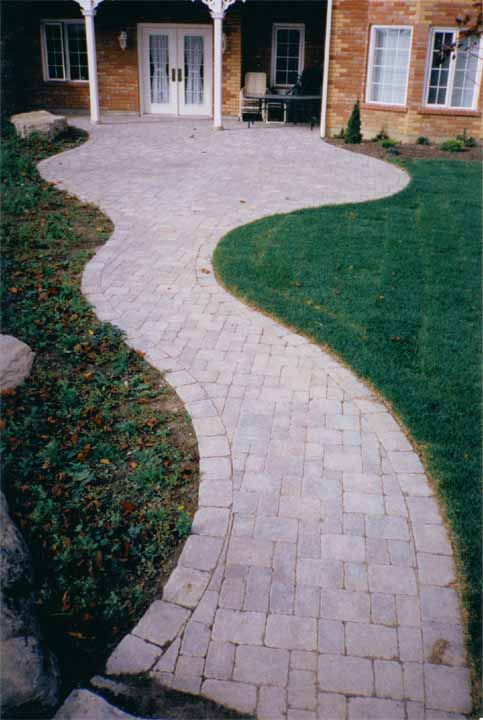 A meandering path leads to a private patio and inviting french doors in this urban oasis.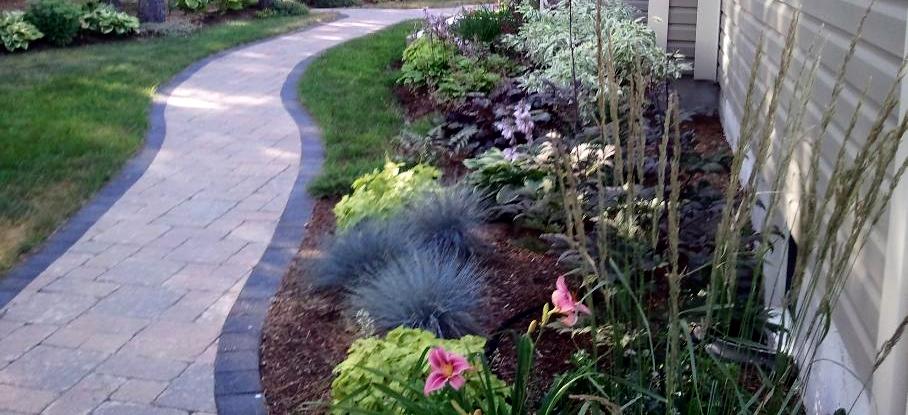 Another Unilock path of Brussels Block complimented by zone specific plantings in a bed prepared with landscape cloth and bark mulch for years of low maintenance enjoyment.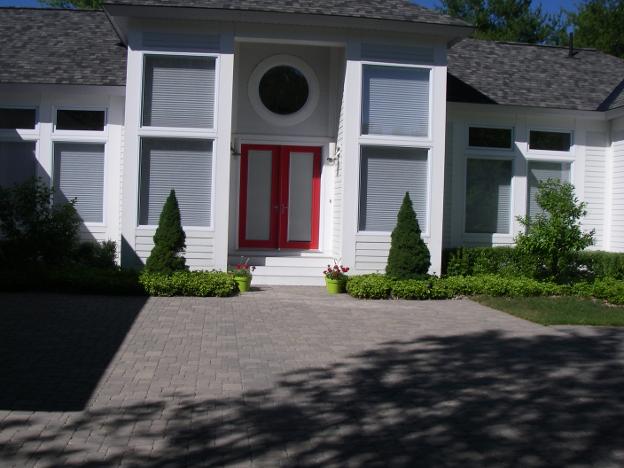 California in Muskoka. From rustic cottages to this bold modern design Good Earth's versatility takes your landscaping concepts from dreams to reality.
This multifunction walkway leads to both the garage and the driveway. With Unilock even the tree can be accomodated.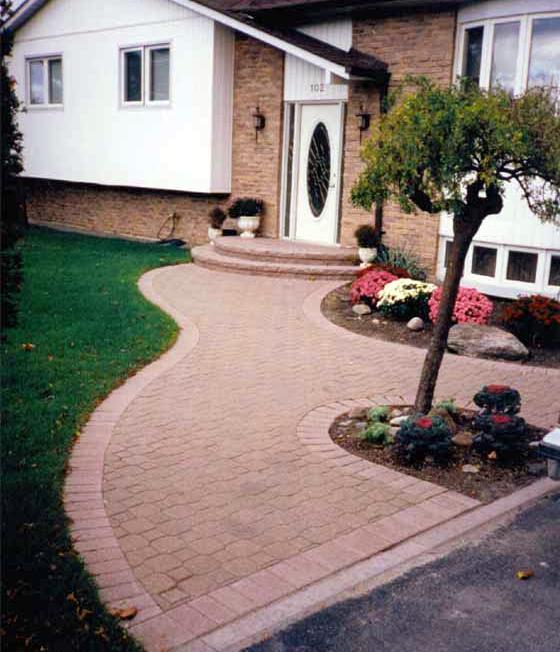 This Unilock pathway of Brussels Block pathway joins both the beach and dockside stairs. Framed by zone specific plantings this challenging transition is a thing of beauty.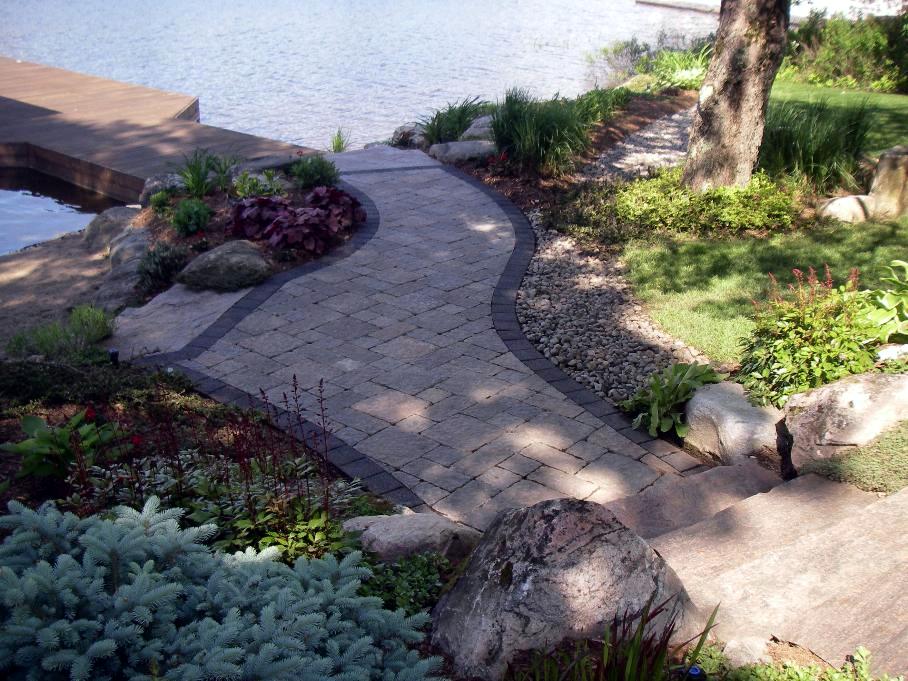 A trip down memory lane!
Even the shortest distance can be a beautiful journey with this charming little walkway done by Good Earth over 25 years ago.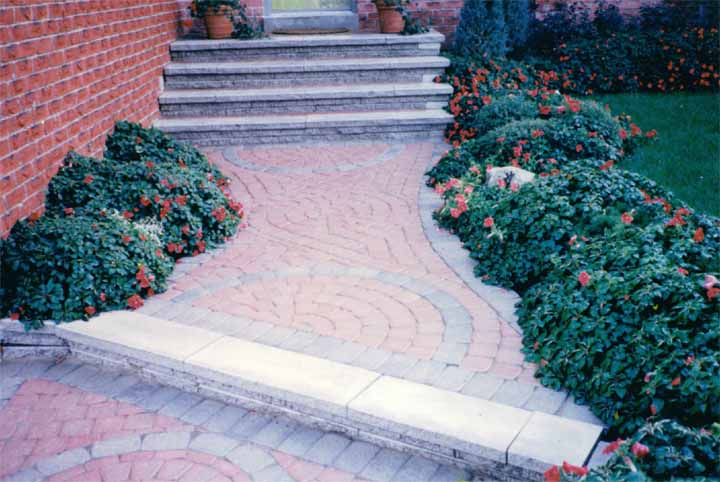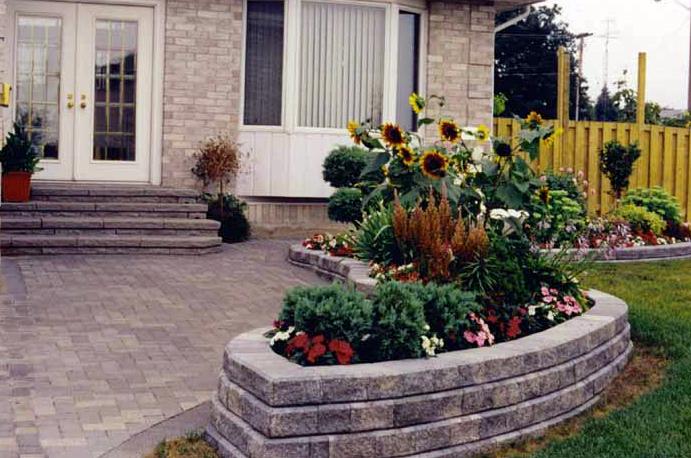 From walkway to gardens & planter to stairs The use of these Unilock products in this award winning design clearly demonstrates its versatility.
This walkway and entry are a good representation of Unilock's products and their flexibility, a product to compliment every home.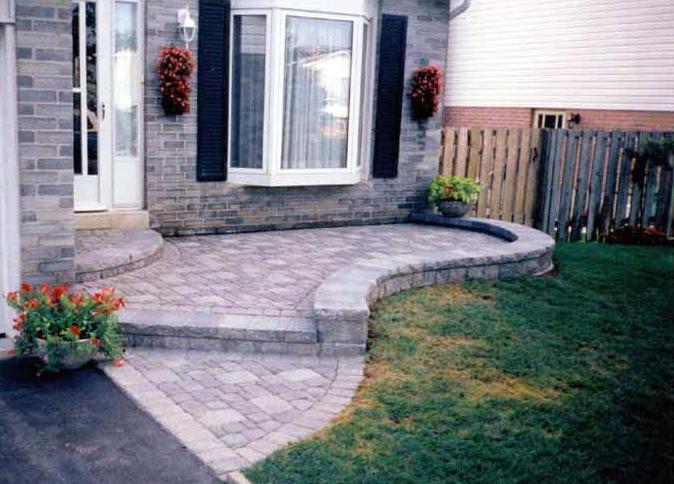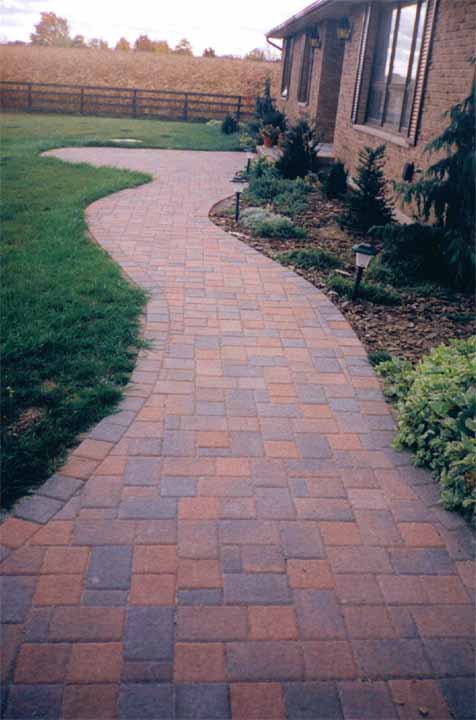 This is a piece of history! Unilock has come a long way and so has Good Earth. This Unilock walk design from 25 years ago compliments both the landscape and the home. We are told the pathway remains solid to this day!