Creating a clear entry creates a focus, guides your visitors to the entry you would prefer they use and is a promise of things to come. The entry to your home should be both functional and beautiful. A high traffic area that is used both day and night, your front entry should have a well defined, well graded pathway that is easy to maintain with good drainage to prevent falls related to ice accumulation. It should be well lit both for accenting it's charm and safely lighting the way. In addition to perennial plantings many accents can be used to compliment your home and celebrate the changing of the seasons. Your exterior style is as important as your interior furnishings... perhaps more so, as folks don't drive by your couch! This page has been created to inspire you in your search to make a stunning entry.
What a difference! From an aging poured cement sidewalk to an path that defines both the entrance and the property. The seamless transition from the asphalt driveway to the Unilock entryway creates a complimentary accent despite the far different materials used for each.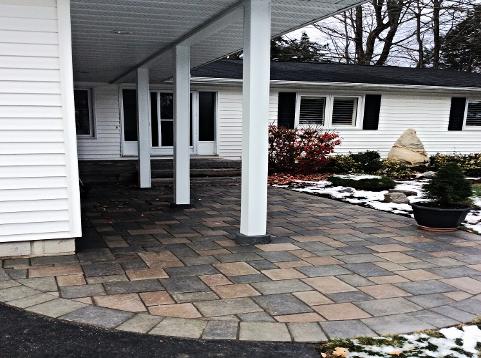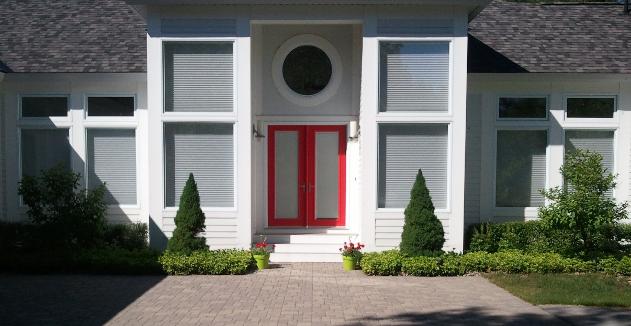 In this example the presence of a red door and formal gardens speaks clearly. There is no question as to how one might enter this home.